We are brand strategists, product developers & beauty promoters dedicated exclusively to the world of beauty.
The Beauty Makers is a new model of 360° Beauty Marketing agency: we combine the bespoke services of a marketing consultant and a communications agency.
A BEAUTY BRAND JOURNEY
We support brands and businesses in the sector throughout all stages of creation, launch and growth.
We work as an extension of your team, reinforcing it where and when it needs it.
We are your solution for making the most of time and resources.
FOUNDERS
The Beauty Makers was founded by Nora Hamelin and Ambra Orini with the aim of offering marketing and communications solutions to businesses in the cosmetics sector.
Their background of 15 years saw them work on projects connected to the beauty sector, both on marketing and communications for renowned international brands such as Clarins, Coty, Collistar, Kiko Milano and Zara, and for various perfume chains at a European level. Their international profile and passion for the world of beauty saw them work together on various projects, until they eventually decided to create an agency capable of meeting the specific needs of businesses in the cosmetics sector, whether brands, distributors, retailers or manufacturers.
"Our priority at the agency is to provide high-quality, detail-orientated work, always producing the best results in every action and project."
The Beauty Makers way
Listening, understanding our clients' needs
Ceaselessly analysing before, during and after every action
Prioritising creativity, finding new approaches to every challenge
Staying detailed-orientated – the principle at the core of our DNA
Providing passion and dedication to beauty and our brands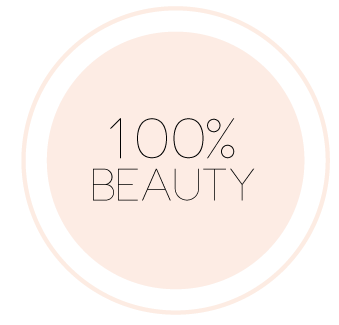 MAKE UP – SKINCARE – FRAGRANCE – HAIRCARE