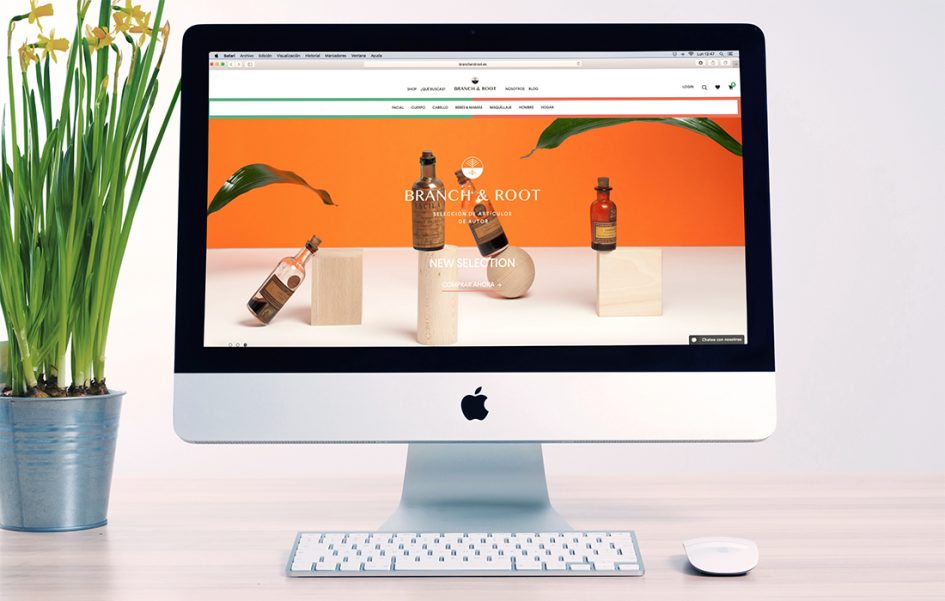 January 25, 2017 / by TBM
BRANCH & ROOT - CHRISTMAS INFLUENCERS CAMPAIGN 2016
CLIENT
Branch & Root – Independent, niche, online cosmetics store
THE CHALLENGE:
Introduce the philosophy, brands and content of the Branch & Root online store to the target audience through a digital campaign with beauty and lifestyle influencers.
OUR WORK:
Branch & Root is an independent online cosmetics store recently launched in Spain. The store offers a superb selection of independent, niche cosmetics, supported by its founders' pharmaceutical expertise and experience in cosmetics.
Branch & Root entrusted The Beauty Makers with management of their Christmas influencers campaign.  We decided to carry out a campaign with 25 influencers of different ages, sectors and profiles with shared values aligned with the project, such as an interest in natural, independent cosmetics.
Through our close relationship with the profiles of national instagramers, youtubers and bloggers, we managed the distribution of packs personalized with various niche brands from the Branch & Root catalogue and coordinated a promotional campaign using discount vouchers, inviting followers to discover the store and its products in the run up to the Christmas holidays.
Additionally, we sent personalized product packs to 5 profiles of opinion formers in the beauty press to complement the action and support the campaign directly from within the sector.
 TBM SERVICES
Influencer campaign