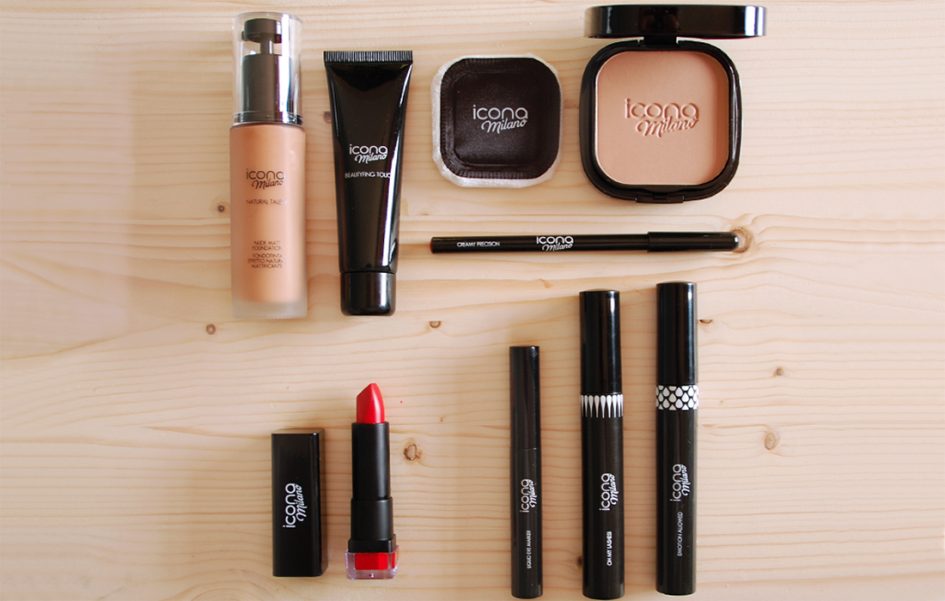 January 27, 2017 / by TBM
ICONA MILANO
BRAND & MAKE-UP RANGE 360° DEVELOPMENT
BRAND & RANGE 360º MAKE-UP DEVELOPMENT
CLIENT
Tailor Brands – Cosmetics brand distributor – Switzerland 
THE CHALLENGE
Create a brand and make-up range for professional and retail channels.
OUR WORK
We built and developed the brand concept and history. Icona Milano embodies the added value of the "Made in Italy" statement in the world of make-up, which guarantees the high quality of the formulas and adds its own special flavour: the Italian taste in beauty that guides and differentiates the brand.
The Icona Milano logo reflects two elements in equal intensity: the sophisticated feminine game of using make-up to become an icon of beauty and the brand's strong Italian identity.
In order to differentiate the brand and support its values, the products chosen for the range and collection were selected from our suppliers of exclusively "Made in Italy" formulas. The Icona Milano range is composed of 36 products (140 references in total), offering a wide range of essential colours and bestsellers chosen by our team of product development and trend specialists. The packaging chosen for the brand was sourced from European and Asian manufacturers, from the customizable options available in their standard catalogues. We were also charged with developing the brand's image and communications at the point of sale: display cases for the range were developed to meet the different distribution requirements of both professional and retail channels, and the product collection and communications were adapted to each of their needs. We developed "beauty looks" campaigns for the brand in collaboration with professional make-up artists. The biggest challenge of the project was also its greatest success: to create a brand ready for launch on the client distribution channels in record time.
 TBM SERVICES
Development of cosmetic ranges and products
Branding & Design
Point of Sale