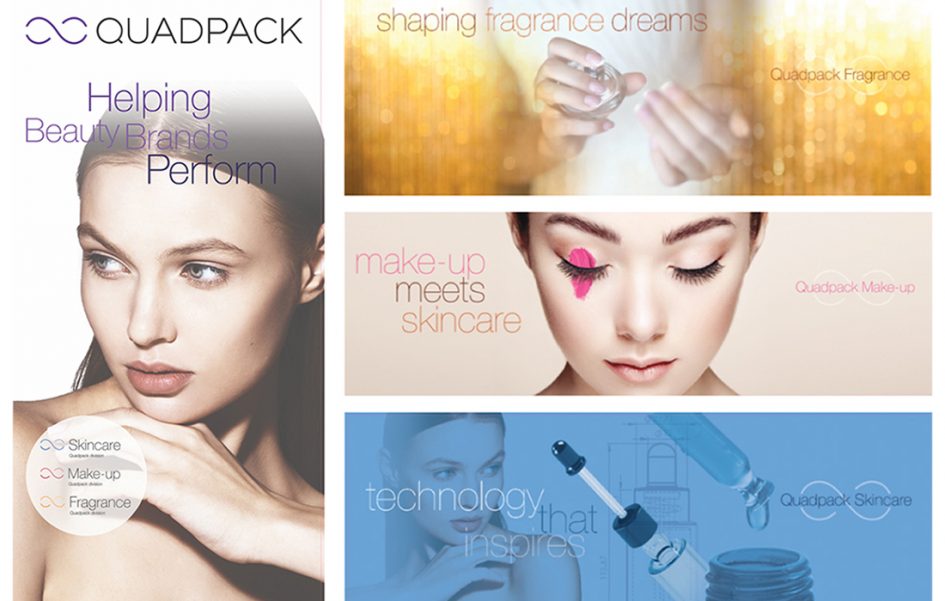 January 27, 2017 / by TBM
QUADPACK GROUP - CORPORATE IMAGE - 2016 COSMOPROF STAND
CORPORATE IMAGE BOOTH FOR COSMOPROF 2016

CLIENT
Quadpack Group – International Packaging Manufacturer
THE CHALLENGE
Reflect the corporate identity in the stand's visuals, reinforcing the identity of the group's three different business areas (Make-up, Skincare, Fragrance).
OUR WORK
After working with the Quadpack team in the months leading up to the fair on differentiating and reinforcing the identity of each section under the umbrella of the Quadpack Group brand, our mission was to capture the work on strategic branding in the stand's image at the Cosmoprof Bologna fair – a key event in the international cosmetics sector.
The main challenge was to respect the group's key values and its established corporate communication codes, creating a setting in which the three different universes of make-up, skincare and fragrance were immediately recognizable visually. Each section was therefore given its own space to both exhibit the products on offer and express their own identity within the group, each represented by a different colour and illustrated with the image of a women symbolizing each section.
TBM SERVICES
Branding & Design
TBM SERVICES
Branding & Design
"A great collaborative team; they bring expertise and honest opinion, and most importantly they listen to what we need and work to help us achieve it"
Sarah Eaves – Marketing Manager Quadpack